Photos illustrate our fun and camaraderie
This gallery provides a sampling of pictures taken during FLC Seniors Cycling Club rides and club activities. It is all about having fun together.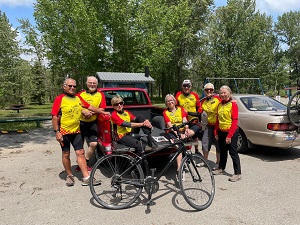 Tail gate social after bike ride in Okotoks (Level2)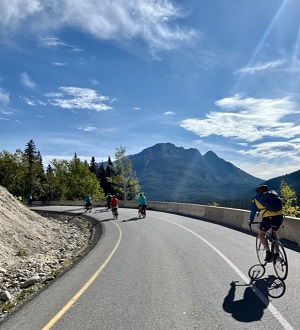 September Ride along 1A Banff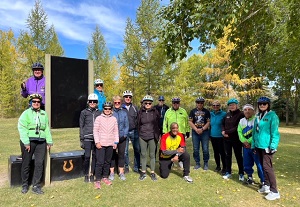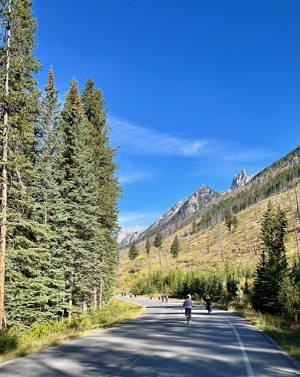 Level 2 ride from Sandy Beach to Edworthy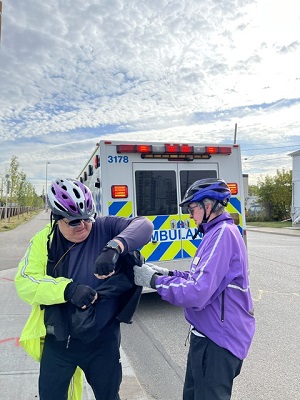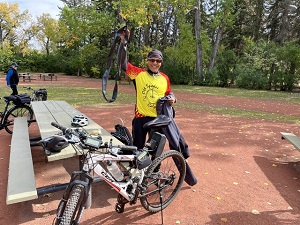 Mishaps along the ride: ambulance to check out fallen rider, and flat tire is fixed!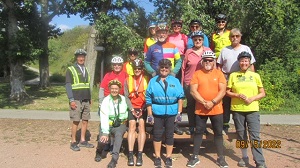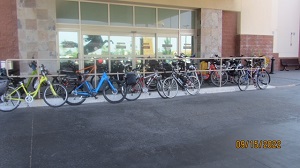 Level 2 popular breakfast ride to Casino Bicycles outside, riders are having breakfast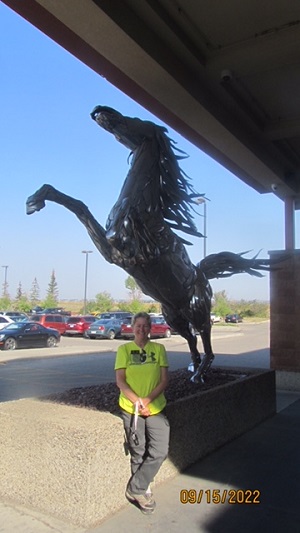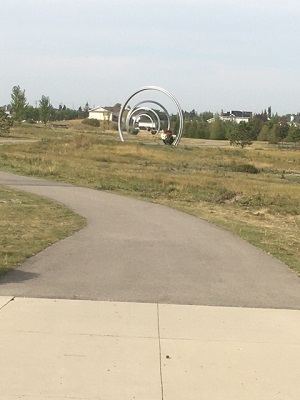 Bicycle guard outside breakfast ride Manmeet Singh Bhullar Park, MattamyGreenway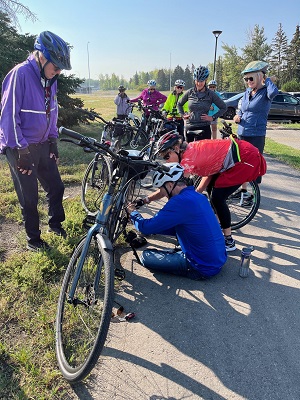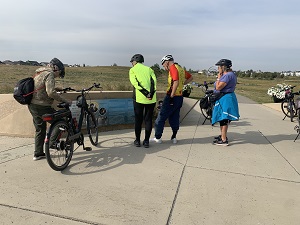 Bike repairs need a lot of supervision Bhuller park memorial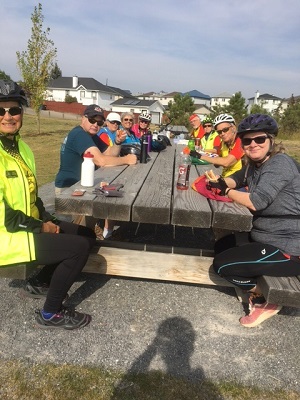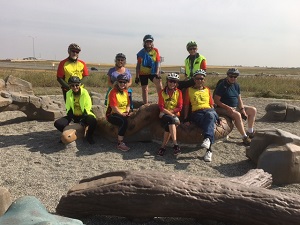 Very large picnic bench for all the riders It is snake under the bikers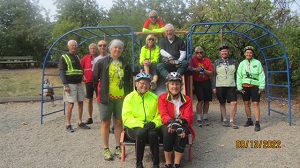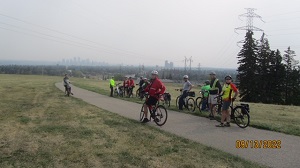 Strathacona Level 2 ride lunch time Smoke from the forest fires over Calgary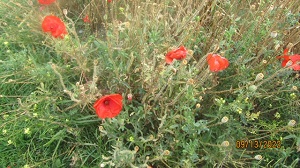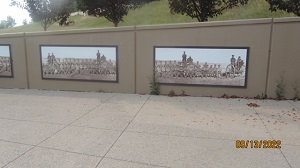 WW1 Memorial Garden by Progress Energy Level 2 ride along Sarcee Trail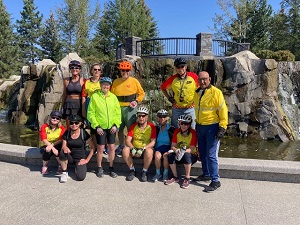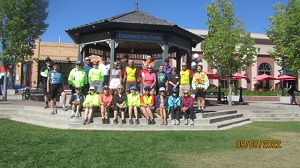 Ad Hoc ride to Chestermere- Rainbow Falls Level 2 ride to Heritage Park in front of Gazebo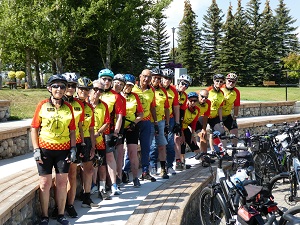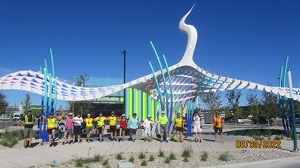 Airdrie Ride level 2, the lineup! Level 2 ride in the south, under the Crane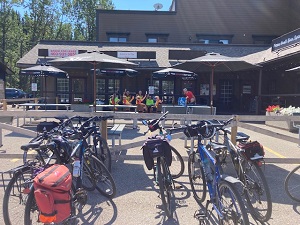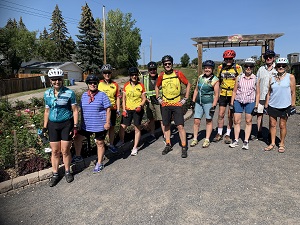 End of the Level 3 ride in Priddis Tour around Nose Hill with a stop at the rose garden
If club members have a great photo of a club ride that you would like to submit, you can let us know by filling out this e-mail form. ([email protected]) As a follow-up, we will send you an email address to submit your photos.