Photos illustrate our fun and camaraderie
This gallery provides a sampling of pictures taken during FLC Seniors Cycling Club rides and club activities. It is all about having fun together.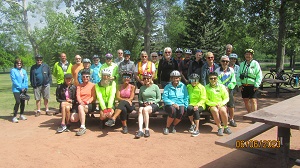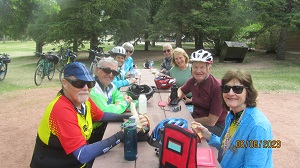 Bottomsland Park to Edworth ride level2 group Lunchtime at Edworthy June 6 ride Level 2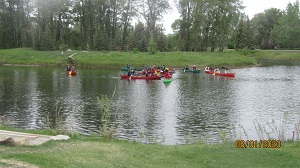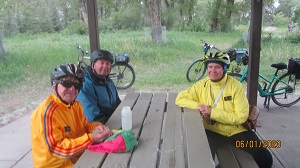 Glennfield to Carburn ride L2 ride June 1 Level2 Lunchtime Level 2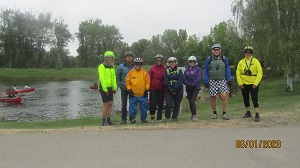 Level 2 group ride Glennfield to Carburn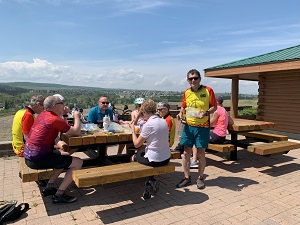 Cochrane Level 3, lunch time on the hill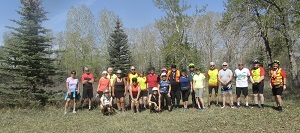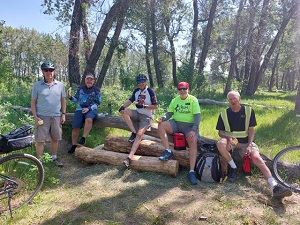 Shannon to Hull's Wood group Level 2 ride The male contingent lunch time on Level 2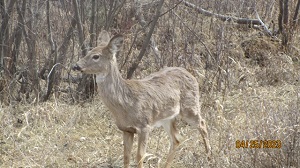 Deer on the L2 Ride to Glennfield to Carburn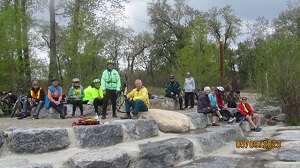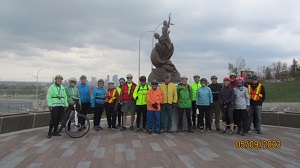 Level 2 ride, Lunch at the Weir May 11 Vietnamese memorial Level 2 ride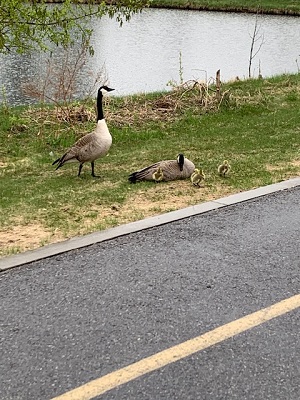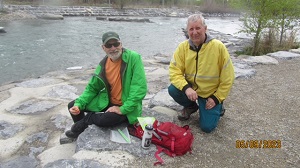 Signs of spring Canada Geese Lunch at the Weir, Level 2 ride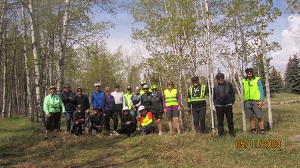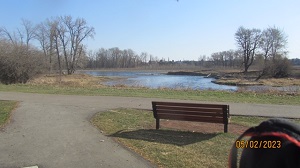 Group photo Mallard Shannon ride L2 ride View of the bike paths Level 2 May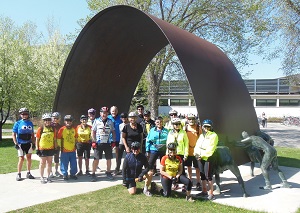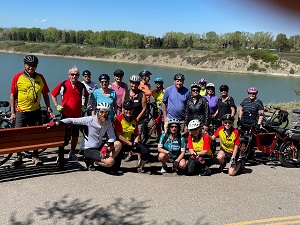 Northwest tour with Level 1, May 12 Glenmore Reservoir Circuit, level 1 group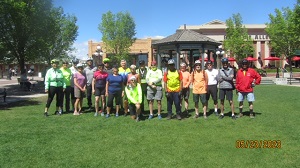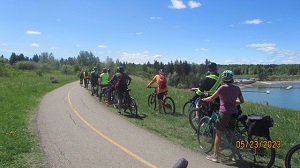 Level 2 ride Bebo to Heritage Park Bebo to Heritage Park along Glenmore Reservoir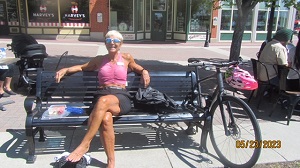 Heritage Park, lunch time with the men Time for suntanning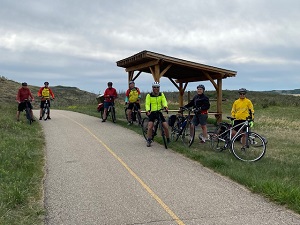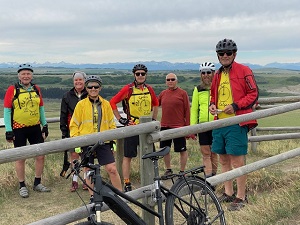 Glenbow Ranch Provincial Park Level 3 ride Level 3 at top of the hill at Glenbow Park
If club members have a great photo of a club ride that you would like to submit, you can let us know by filling out this e-mail form. ([email protected]) As a follow-up, we will send you an email address to submit your photos.