New Member Orientation Newsletter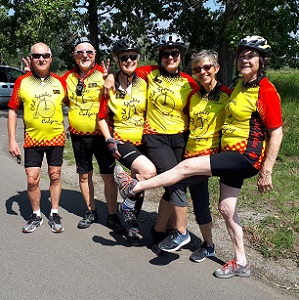 Provides an overview of how to prepare for joining FLC Seniors Cycling Club rides.
FLC Seniors Cycling Club Newsletters
During our COVID19 confinement, the Communications Committee launched
a series of newsletters to bring some fun and information to our members.
Annual Report to Members Newsletter 2020
New in 2020, due to Covid19, and because we were unable to have our traditional Wind-Up social event, our annual report was presented to members in the form of a newsletter.