FLC Seniors

Social
Our 4 Social Events, held yearly, are open to all FLC Seniors Club Members.
Our Spring event is the March into Spring Fun Casino and in June we will have a Summer Barbecue, the Fall event will be a FLC Seniors Club Luncheon & Annual General Meeting on Oct 26th and the Winter event will be a Christmas Social on December 1st.
These events are excellent ways for all members to meet new friends, old friends, socialize and have fun. There are door prizes that make these functions even MORE FUN.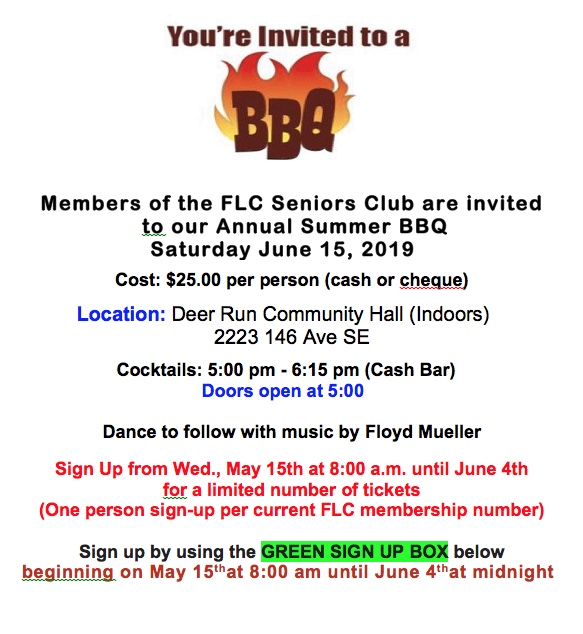 Contact and Coordinator: Ann Clark 403-201-0137
or by filling out this e-mail form ([email protected])