FLC Seniors

Theatre Calgary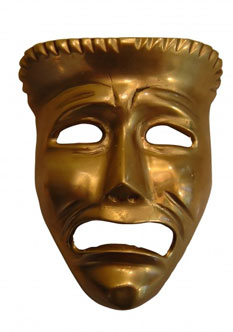 Theatre For All
"Theatre Calgary's 23/24 Season features plays that are filled with joy, inspiration and entertainment. There's no better way to put a spring in one's step than with a variety of feel-good shows that are guaranteed to lift the spirits.
This year marks the introduction of Theatre for All, a new $39 ticket initiative that will make the high-quality theatre we produce more accessible and affordable than ever. As Calgarians continue to pay more at the supermarket, we're making it easier to escape to a night of theatre.
We welcome you to join us, and be a part of it!"
- Stafford Arima, Artistic Director & Maya Choldin, Executive Director
Location: Theatre Calgary - 220 9th Ave S E
Box Office: 403-294-7447 - Tuesday to Friday 10 am to 8 pm, Saturday 12 pm to 8 pm (closed Sundays and Mondays)
Ticket Price: $39.00
The following changes began with the 2021 season:
FLC members will be required to contact the theatre box office 403-294-7447 to purchase their tickets and make seat selections.
Emails advising members of upcoming plays are no longer being sent.
More changes beginning with the 2023/24 season:
Senior Matinees have been discontinued for this season because Orchestra level seats are now deeply discounted to only $39.00.
The availability of $39 Orchestra level seats may change in the future as the $39 tickets sell.
If you require accessible seating somewhere other than the Orchestra level, please call the Box Office at 403-294-7447 to book those seats, and they will be able to honour the $39 price for most other seats for accessibility purposes.
Remaining productions for Theatre Calgary 2023- 2024 Season
A Christmas Carol
By Charles Dickens
Adapted for the stage by Geoffrey Simon Brown
Directed by Stafford Arima
November 30 to December 31, 2023
Max Bell Theatre (Arts Commons)
The Holiday Classic Returns
A timeless tale of redemption, told as only Theatre Calgary can tell it: full of life, spectacle, and backed by a huge cast. On Christmas Eve, Ebenezer Scrooge, a miser with a heart of stone, is visited by three ghosts who confront him with the consequences of his actions. As they show him his past, present, and future, he begins to recognize that there is more to life than money. But will he be saved from his horrible fate? Are these shadows of the things that will be or may be? Come relive Calgary's favourite holiday tradition with friends and family.
Meteor Shower
By Steve Martin
Directed by Lezlie Wade
January 23 to February 11, 2024
Max Bell Theatre (Arts Commons)
An Absurdist, Fast-Paced Comedy
On a warm summer evening in 1993, Norm and his wife, Corky, are setting the table for a dinner party to accompany a once-in-a-lifetime meteor shower. They're hoping for an evening of polite conversation with Norm's tennis partner, Gerald, and his wife, Laura. But from the moment the evening begins, things become increasingly surreal and chaotic, challenging the couples' relationships and perceptions of reality. Steve Martin's signature wit is on full display in this comedy, where the jokes are served as quick as the drinks.
This production is made possible by the generous support of The Al Osten & Buddy Victor Legacy Fund.
World Premiere
Selma Burke
By Maria Crooks & Caroline Russell-King
Directed by TBA
April 2 to 27, 2024
Martha Cohen Theatre (Arts Commons)
The true story of the woman behind the American dime
Few know of Selma Burke, the Black American sculptor who played a major role in the Harlem Renaissance movement of the 1920s and 30s. Among her works is a bas-relief plaque of President Franklin D. Roosevelt, which is now widely accepted to be the basis for the design on the American dime, and something for which she never received credit within her lifetime. A stirring play about the importance of art, courage, romance, and justice, Burke's rarely-told story is brought to life in this world premiere by Calgary playwrights Maria Crooks and Caroline Russell-King.
Produced in partnership with Alberta Theatre Projects.
Beaches the Musical
Book by Iris Rainer Dart & Thom Thomas, Music by Mike Stoller, Lyrics by Iris Rainer Dart, Based on the novel Beaches by Iris Rainer Dart, and developed in collaboration with David Austin.
May 18 - June 16, 2024
Max Bell Theatre (Arts Commons)
A new musical based on the best-selling novel which was made into the blockbuster film, Beaches follows two extraordinary friends through 30 years of camaraderie, laughter, sorrow and love. Vivacious, outlandish Cee Cee and beautiful, privileged Bertie meet as children and become fast friends. From pen-pals to roommates to romantic rivals, Cee Cee and Bertie's oil-and-water friendship perseveres through even the most tragic trials. With a touching vulnerability, Beaches exemplifies the triumph of the human spirit and the bonds of sisterhood.
This production will be made possible by the generous support of The Al Osten & Buddy Victor Legacy Fund.
Contact & Coordinator: Contact by filling out this e-mail form. ([email protected])