FLC Seniors

Theatre Calgary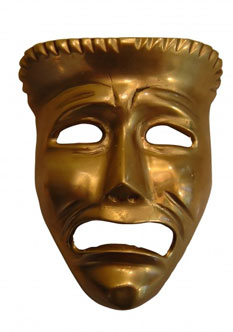 The FLC Seniors Club Theatre Calgary program involves attending a special Saturday afternoon Seniors Matinee for each play. While the Club does not provide transportation to these plays, there is easy access via the LRT as well as always plenty of parking spaces available within walking distance from the theatre. By booking through our Club, members benefit from the group rate for some of the best seats in the House and enjoy a pre-show reception exclusively for seniors.
Location: Theatre Calgary - 220 9th Ave S E
When: Saturdays at 2:00 pm.
FLC Seniors Theatre Calgary 2017-2018 Season
Schedule and ticket prices:

'Blow Wind High Water' on September 23 $45.00
'Sisters' on October 28 $45.00
'A Christmas Carol' on December 9 $47.00
'Twelfth Night' on February 17 2018 $45.00
'The Humans' on March 24 $45.00
'The Secret Garden' on May 5 $52.00
Contact & Coordinator: John Buysschaert at 403-271-0622
Contact by filling out this e-mail form. (theatrecalgary@flcseniors.ca)
Next presentation: On Saturday December 9 we have:
"A CHRISTMAS CAROL"

Charles Dickens' play in Theatre Calgary's traditional year end presentation,with Stephen Hair once more in the role of Ebenezer Scrooge. Let Tiny Tim and the Spirits of Past, Present and Future melt your heart and enjoy the music of the season.
Read more about our other FLC Seniors Club theatre groups.
No upcoming plays have been scheduled.