FLC Seniors

Golf
Our FLC Seniors Mixed Golf (55+) is an outing of fun and socialization. As a group, we benefit from senior rates and block bookings. We play 18 holes at Douglasdale, HeatherGlen, Maple Ridge and McKenzie Meadows golf courses. Our 9 holes of golf are played at Golf Canada Calgary Centre (Par 3), Lakeview
---

---
The "Golf-Dome" will start Monday January 7, 2019 at 9:30 AM for a 1 hour session. The cost is $15.00 per mat with 3 persons to a mat.

So each week during the winter months, get out and practice your golf Swing.
Watch for further information on Golf Dome Sign-Up dates
---
---
The Annual Registration for Golf will be held on Saturday April 6th 2019 in the FLC Seniors Club Lounge at the Trico Centre from 9:30 am to 12:00 pm. The annual registration fee is $20.00 with a current FLC Seniors Club membership required.
All FLC Club members are welcome to join this activity.

The Block Bookings for the FLC Seniors Golf are as follows:
Golf Dome

Monday'sCut off 6:00 pm Saturday
Jan. to April - Indoor Golf Driving Range - 9:30 am

Course Director: Greg King 403-278-2207
CUT OFF for FLC Golf Course SIGN UPS
are on Different Days for each Golf Course.
SCHEDULES are POSTED to the FLC Seniors Golf Web Page the Next DAY.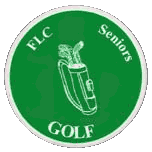 Contact FLC Seniors Golf by filling out this e-mail form. ([email protected])
FLC Seniors Club Golf "Hole in ONE" Members