FLC Seniors

Mahjong

We are pleased to announce the restart of Mahjong with the following provisions:
All participants must present a valid proof of vaccination consisting of an Alberta QR Code and personal identification. No other proof of vaccination can be accepted.

For activities commencing before 3:00 pm, the activity coordinator or designate will check each participant's QR Code and their personal identification.

For activities commencing after 3:00 pm, a Trico representative will verify the QR Code and personal identification of everyone who enters the building. Only the front doors will be open after 3:00 pm.
Masks must be worn upon entry into the Trico Centre and participants must keep their masks on at all times except if seated at a table eating or drinking. No one can leave their table without a mask.
The activity coordinator will ensure that all participants are in compliance with the requirements listed above.
Open to all FLC Seniors Club members.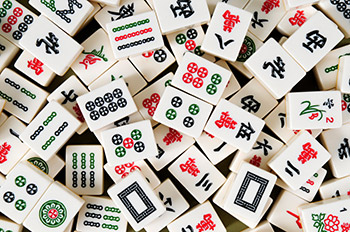 Mah Jong is a challenging ancient Chinese game played with domino like tiles The FLC Seniors Mahjong Club plays every Wednesday afternoon (except Statutory Holidays) at the Trico Centre We play the Japanese style but, if you are familiar with any style of Mahjong, you are welcome to join us as the basic rules for most styles are the same.
This is a drop-in activity and limited to 8 tables.
Location: FLC Seniors Lounge - Trico Centre
When: Every Wednesday afternoon - 1:00 to 4:00
Training: For new participants - future date to be determined
This Activity Runs Year Round (except for statutory holidays).
Contact & Coordinator: Marge Bathgate at 403-305-4910
Contact by filling out this form ([email protected])
Please Note: You will require a current FLC Club membership to participate. Also masks are required while in the Seniors room and while playing. Bring your own beverage.