FLC Seniors

Acting Club
Welcome BacK! announcing our Fall Season of Classes!!
In-Person/Online Classes to begin in September!
FLC Acting Club is pleased to announce that we will be returning to in-person classes beginning in September, 2022. For those who have health issues, some classes can be offered online.
OUR PUrpose
The primary purpose of our club is to offer 55+ adults the opportunity to learn about and experience different aspects of live theatre including Acting, Playwrighting, Directing, and Technical Theatre. As well, we help you discover your inner creativity through classes in Improvisation, Stand-Up Comedy and Musical Theatre. After getting some training and experience, you may also wish to take part in one of our productions. All classes will be two hours long for six weeks and will take place in the Senior's Lounge at the Trico Centre, 11150 Bonaventure Drive SE.
OUR upcoming Classes
Class

Date

Time

Playwrighting - The aim of the course is for new and experienced playwrights to investigate and utilize building blocks such as character, dialogue, exposition, structure and conflict/crisis.

Instructor: Trevor Rueger

Mondays, September 12, 19, 26, October 3, 17 and 24

7:00 pm - 9:00 pm

Improvisation II - In this class, participants will refresh their improvisation basics and develop new intermediate character and narrative skills.

Instructor: Jordan Lane

Wednesdays, September 14, 21, 28, October 5, 12 and 19

7:00 pm - 9:00 pm

Directing - Learn the foundational skills for directing stage productions and get the opportunity to direct scenes from a play.

Instructor: Erin Noble

Sundays, September 11,18, 25, October 2, 23 and 30

2:00 pm - 4:00 pm

Musical Theatre - Find out how to fine-tune your voice and singing ability for presenting a musical theatre performance.

Instructor: Selena Fisher

Mondays, November 7, 14, 21, 28, December 5, 12

7:00 pm - 9:00 pm

Stand-Up Comedy - Learn the principles of comedy (what makes something funny) as well as how to write and present jokes.

Instructor: Conner Christmas

Wednesdays, November 9, 16, 23, 30, December 7, 14

7:00 pm - 9:00 pm

Uta Hagen Method of Acting -Discover Uta Hagen's method for developing character by exploring stakes and conflicts, wants and needs and relationships.

Instructor: Helen Young

Sundays, November 6, 13, 20, 27, December 4, 11

2:00 pm - 4:00 pm
Please click Here for more information on the instructors and courses.
COSTS:
The fee to take a six-week class is $60 per class. A minimum of 7 registrants is required to hold the class.
STEPS TO REGISTER now:
In order to register for these courses, you must first become a member of the FLC Seniors Club. Membership is a nominal annual fee of $15. Please click on the following link to register for your membership: https://www.flcseniors.ca/membership
To register for Acting Club classes please fill out this form with a list of the classes you want to take.

Then email the form to

[email protected]

OR click Send. Please do not send payment with registration, see below for payment information.
PAYMENT OPTIONS:
☐ Cheque ☐ E-Transfer ☐ Receipt Required (will be emailed)
Once you have registered, you will be given instructions on how to submit your payment.
Please indicate which classes you are taking on your cheque or your E-Transfer.
Withdrawal policy:
Participants who submit a written withdrawal from the class 7 days prior to the first session will receive a full refund.
Participants who submit a written withdrawal from the class after the first session will receive a prorated refund (total amount of class minus the first session).
Participants who withdraw from the class after two sessions will not be eligible for a refund.
KUDOS for Performances in FLC Senior's Play Fest!
FLC Acting Club Presentation of Two, One-Act Plays!
FLC Acting Club members are delighted that their performances of two one-act plays were well-received by audiences from Calgary and beyond during Senior's Week 2022. The performances represented the journey that our members took in bringing scripted works to fruition. Here are some memorable moments from the two plays.
Scenes from Cornbread and Beans written by Earl Reimer and directed by Mya Hands.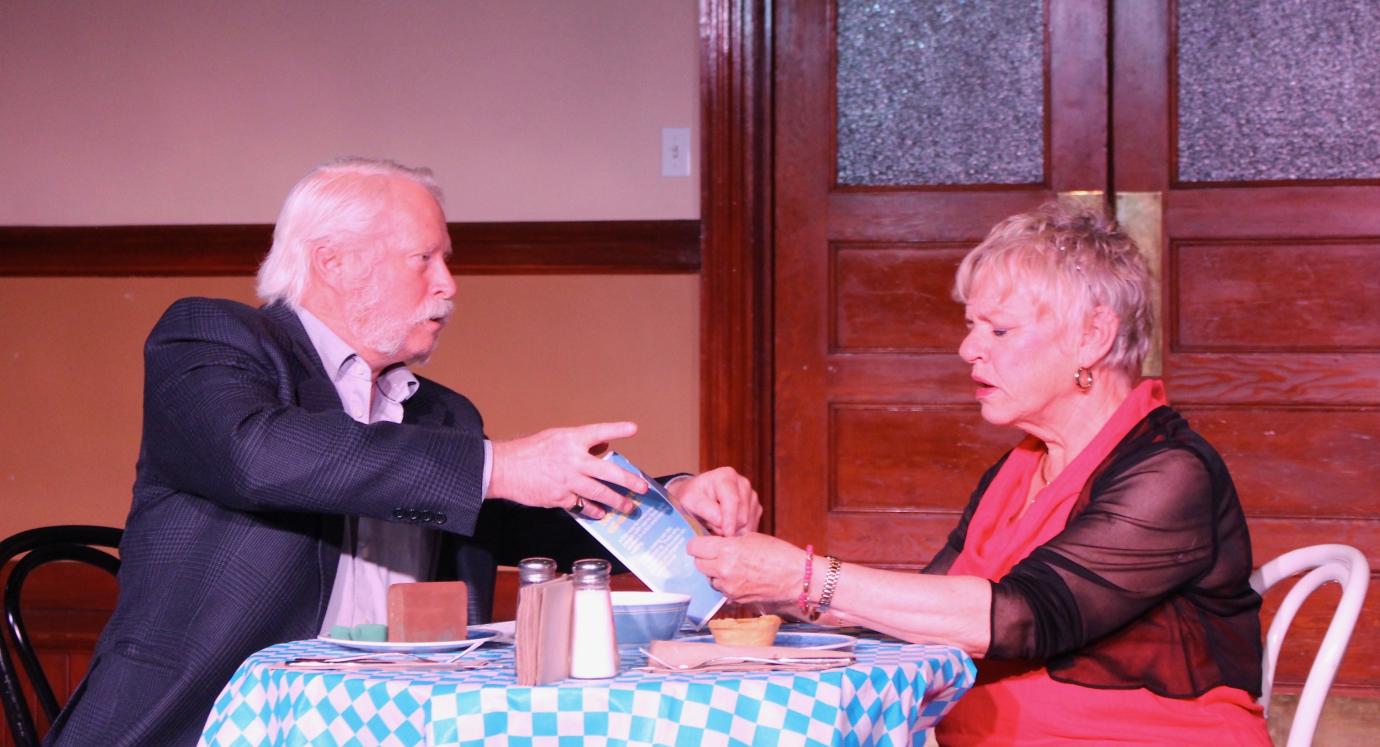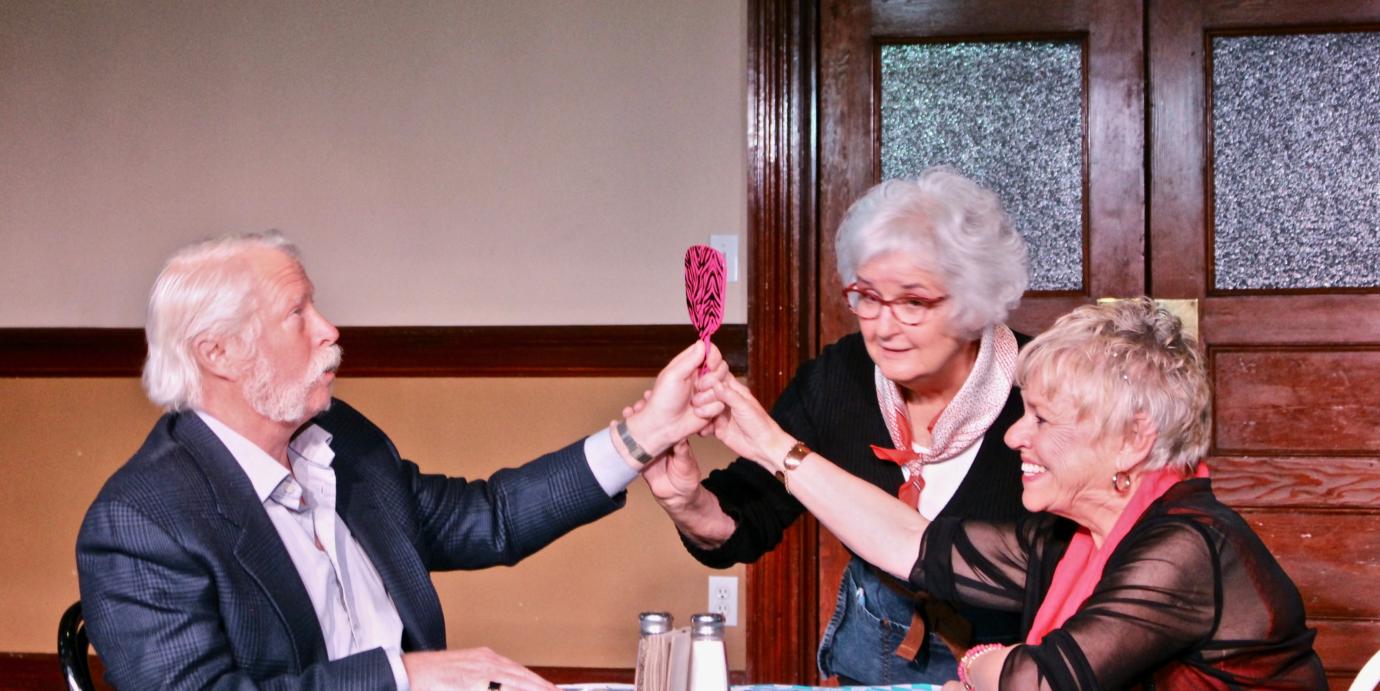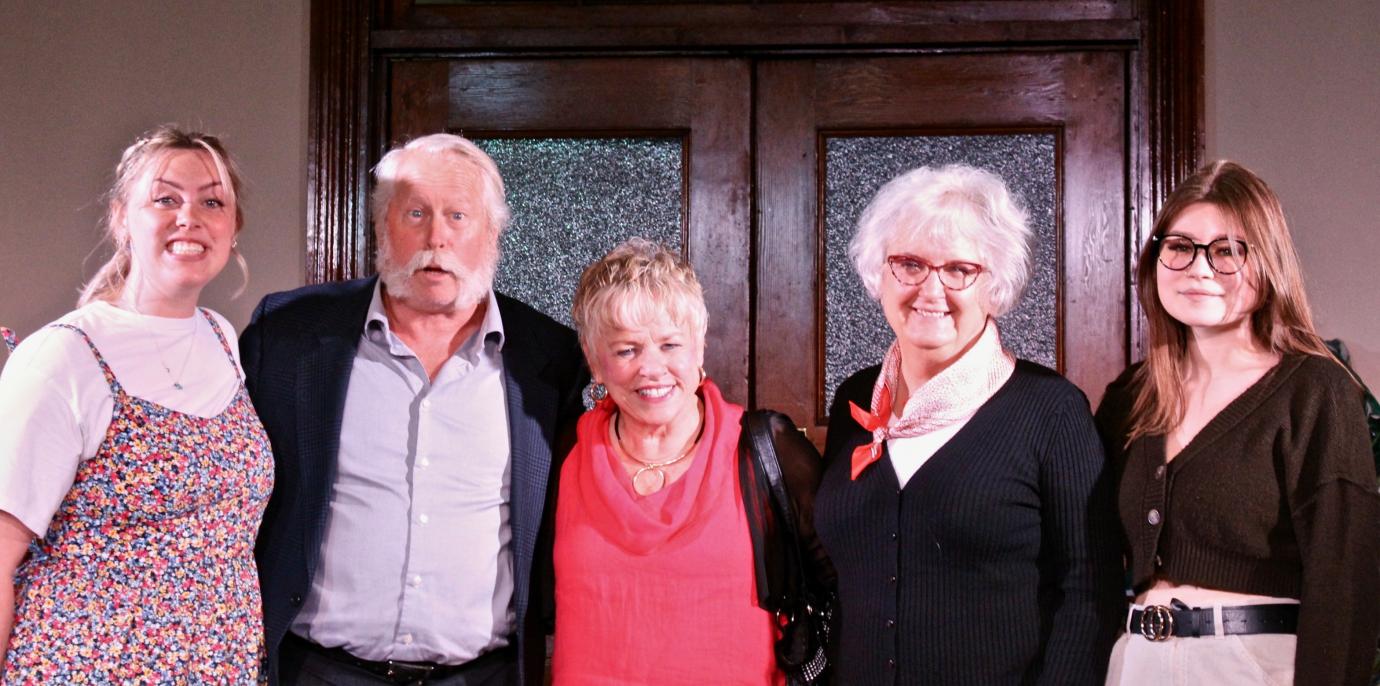 Cast & Crew from Cornbread & Beans From L to R: Chloe Parker, Terry Brown, Trish Clark, Carolyn Wright-Stronski and Mya Hands
Scenes from Lollipop Anyone? written by Carolyn Wright-Stronski and directed by Helen Young.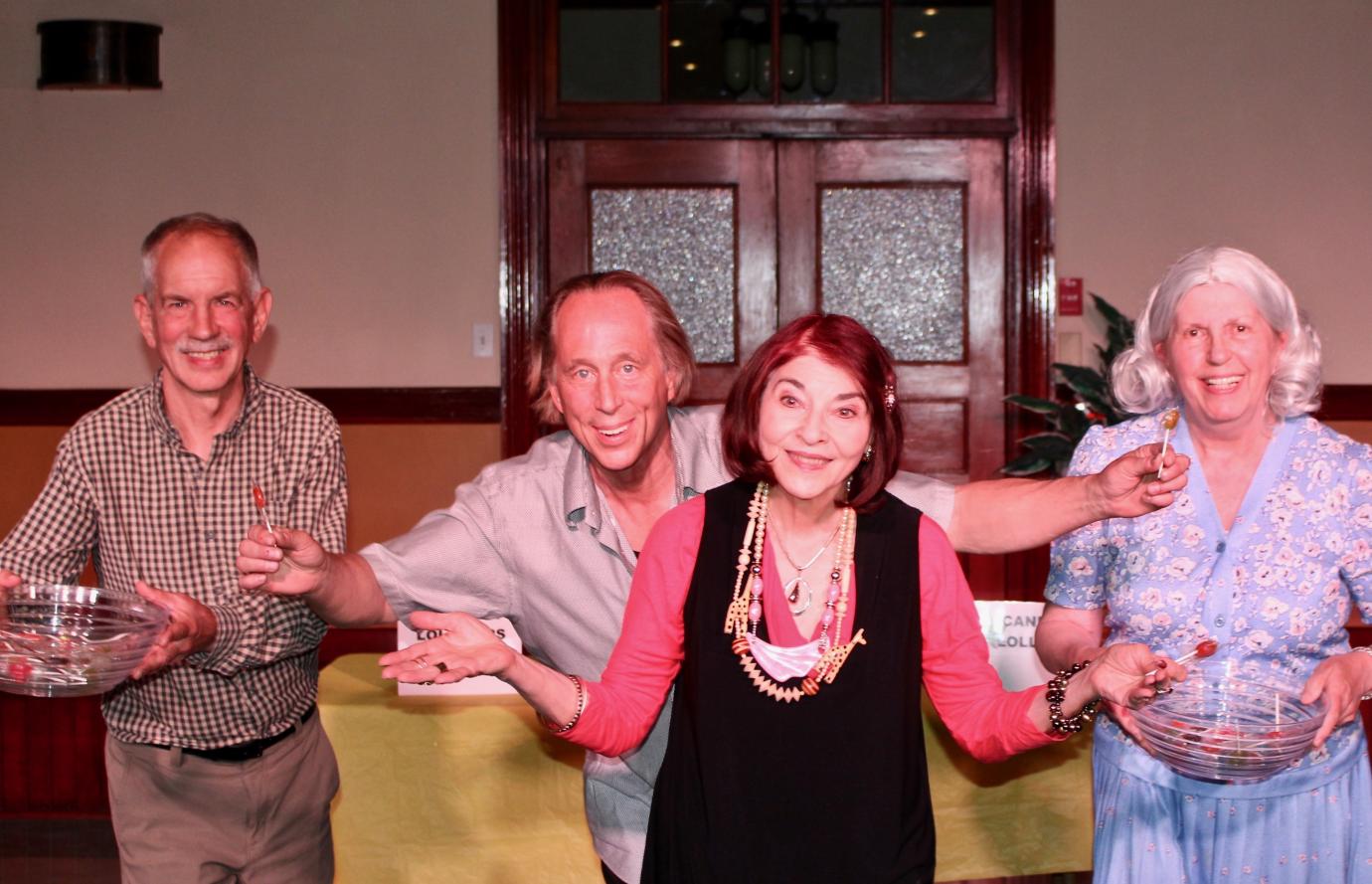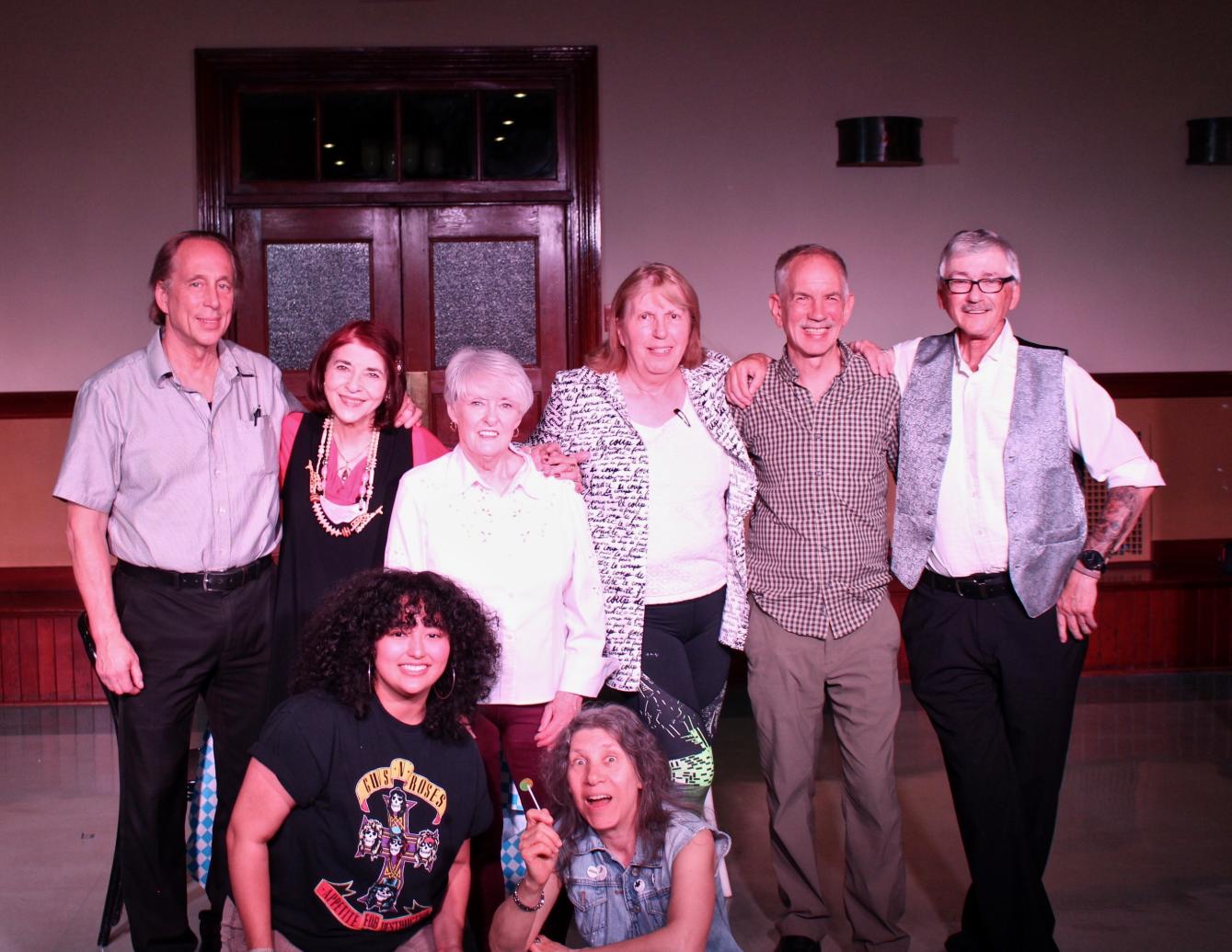 Cast & Crew from Lollipop, Anyone? Back Row L to R: Jeff Gottfredsen, Rose Bene, Normandie Sproule, Dianna Campbell-Smith, Ron Kuehne and Randy Day. Front Row: Valeria Orrego Vargas and Helen Young.
These plays were made possible through the generous support of Calgary FLC Seniors Club, Calgary Foundation, Urban Stories Theatre and Knox United Church. Thanks also to the students from St. Mary's Drama program for their many contributions.
Contacts:
Contact the following people at [email protected]
Coordinator: Rose Bene Assistant Coordinator: Carolyn Wright
Membership and Registration: Carolyn Wright