FLC Seniors

Acting Club
get ready for some fun in the New Year!!
In-Person/Online Classes in January 2023!
FLC Acting Club is pleased to announce that we will be continuing in-person classes beginning in January, 2023. For those who have health issues, some classes can be offered online.
OUR PUrpose
The primary purpose of our club is to offer 55+ adults the opportunity to learn about and experience different aspects of live theatre including Acting, Playwrighting, Directing, and Technical Theatre. As well, we help you discover your inner creativity through classes in Improvisation, Stand-Up Comedy and Musical Theatre. After getting some training and experience, you may also wish to take part in one of our productions. All classes will be two hours long for six weeks and will take place in the Senior's Lounge at the Trico Centre, 11150 Bonaventure Drive SE and/or online.
OUR upcoming Classes
Class

Date

Time

Meisner Technique - Learn how to respond to stimuli from around you and trust your instincts as an actor.

Instructor: Sally Cacic

Mondays, January 9, 16, 23, 30 and February 6, 13, 2023

7:00 pm - 9:00 pm

Workshop a Play - Delve deeply into an original play and workshop it to production readiness.

Instructor: Erin Noble

Wednesdays, January 11, 18, 25 and February 1, 8, 15. 2023

7:00 pm - 9:00 pm

Intergenerational Theatre - Collaborate with students and young actors on a theatrical production.

Instructor: Helen Young

Mondays, February 27, March 6, 13, 20, 27 and April 3, 2023

7:00 pm - 9:00 pm

Acting for Film II - Navigate movement and interactions with others in front of a camera.

Instructor: Val Pearson

Wednesdays, February 22 and March 1, 8,15, 22, 29, 2023

7:00 pm - 9:00 pm
Please click Here for more information on the instructors and courses.
COSTS:
The fee to take a six-week class is $60 per class. A minimum of 7 registrants is required to hold the class.
STEPS TO REGISTER now:
In order to register for these courses, you must first become a member of the FLC Seniors Club. Membership is a nominal annual fee of $15. Please click on the following link to register for your membership: https://www.flcseniors.ca/membership
To register for Acting Club classes please fill out this form with a list of the classes you want to take.

Then email the form to

[email protected]

OR click Send. Please do not send payment with registration, see below for payment information.
PAYMENT OPTIONS:
☐ Cheque ☐ E-Transfer ☐ Receipt Required (will be emailed)
Once you have registered, you will be given instructions on how to submit your payment.
Please indicate which classes you are taking on your cheque or your E-Transfer.
Withdrawal policy:
Participants who submit a written withdrawal from the class 7 days prior to the first session will receive a full refund.
Participants who submit a written withdrawal from the class after the first session will receive a prorated refund (total amount of class minus the first session).
Participants who withdraw from the class after two sessions will not be eligible for a refund.
Flc christmas social a huge success!
FLC Acting Club Entertains at Christmas Social!
FLC Acting Club members present songs from Broadway musical theatre and do some stand-up comedy!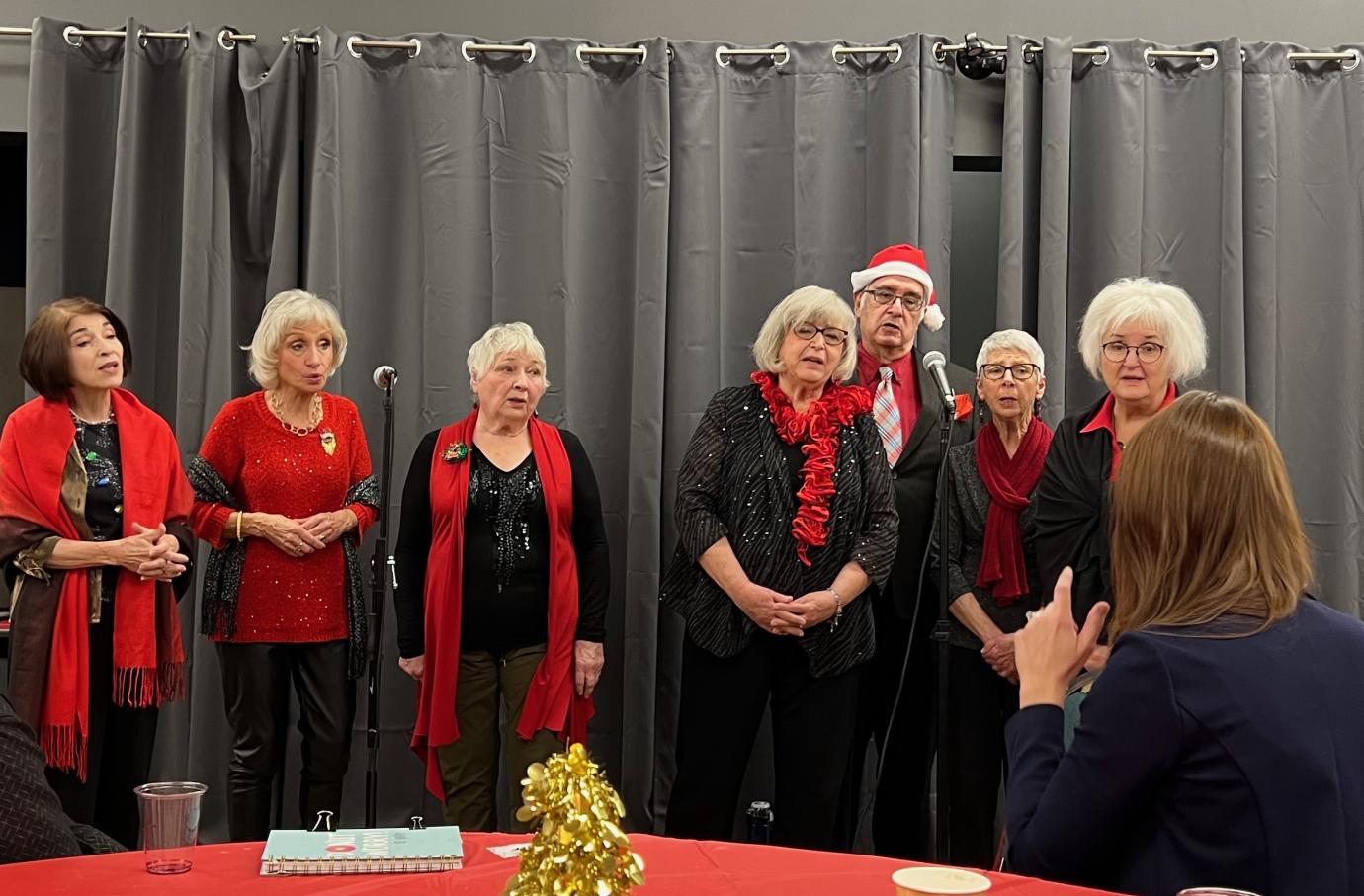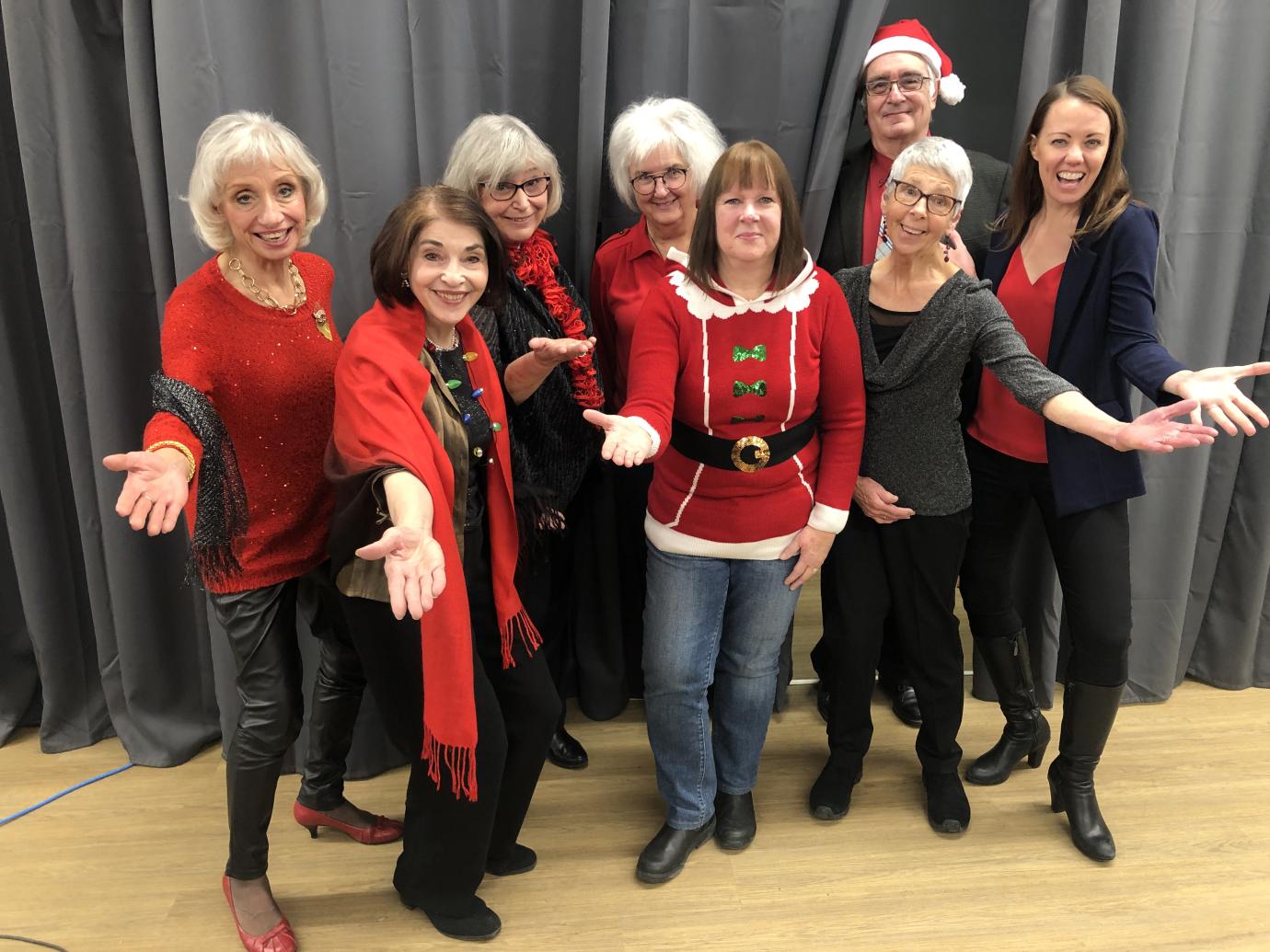 Images from "Santa is Missing" with silver stars musical revue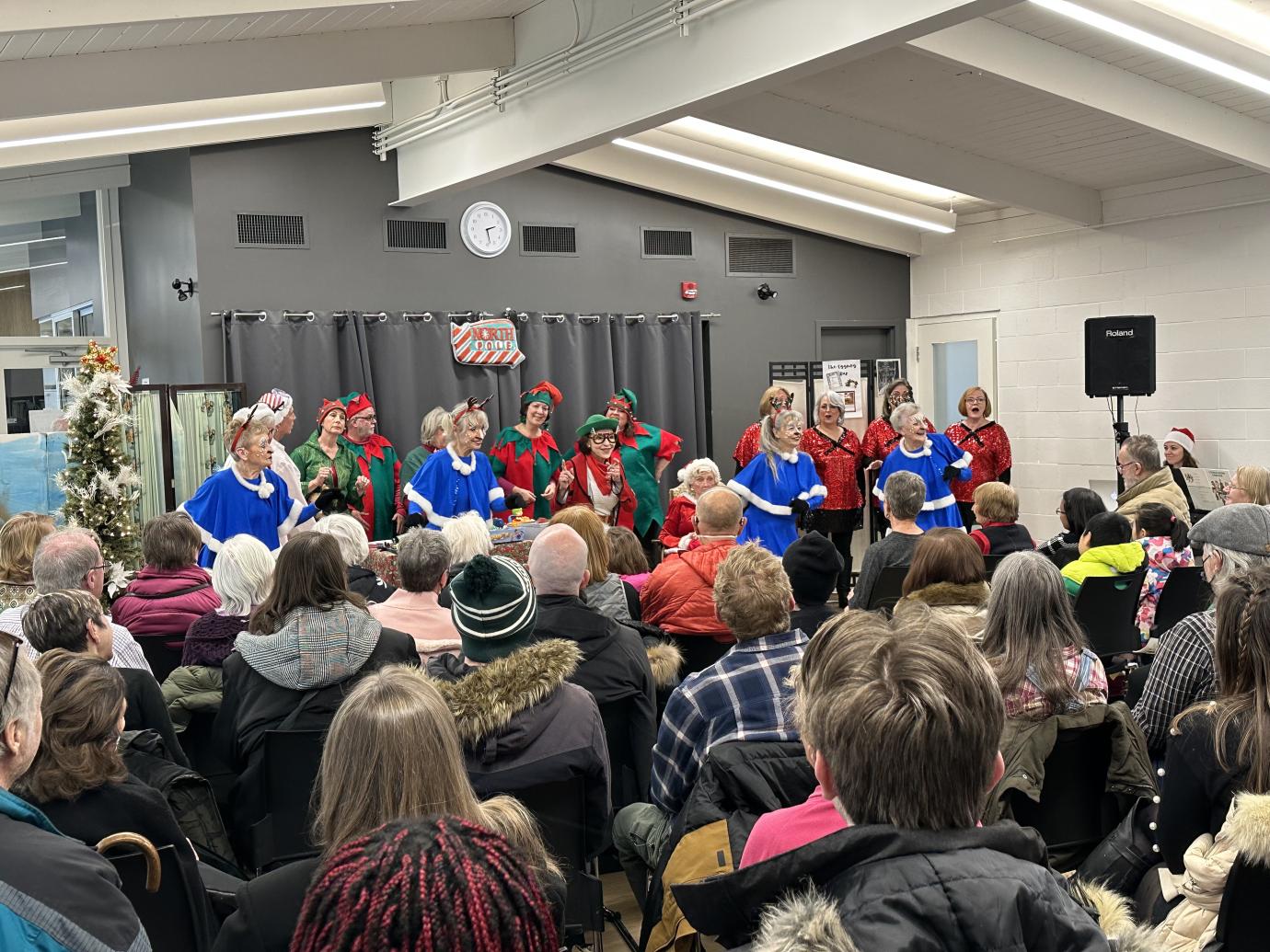 An appreciative crowd!!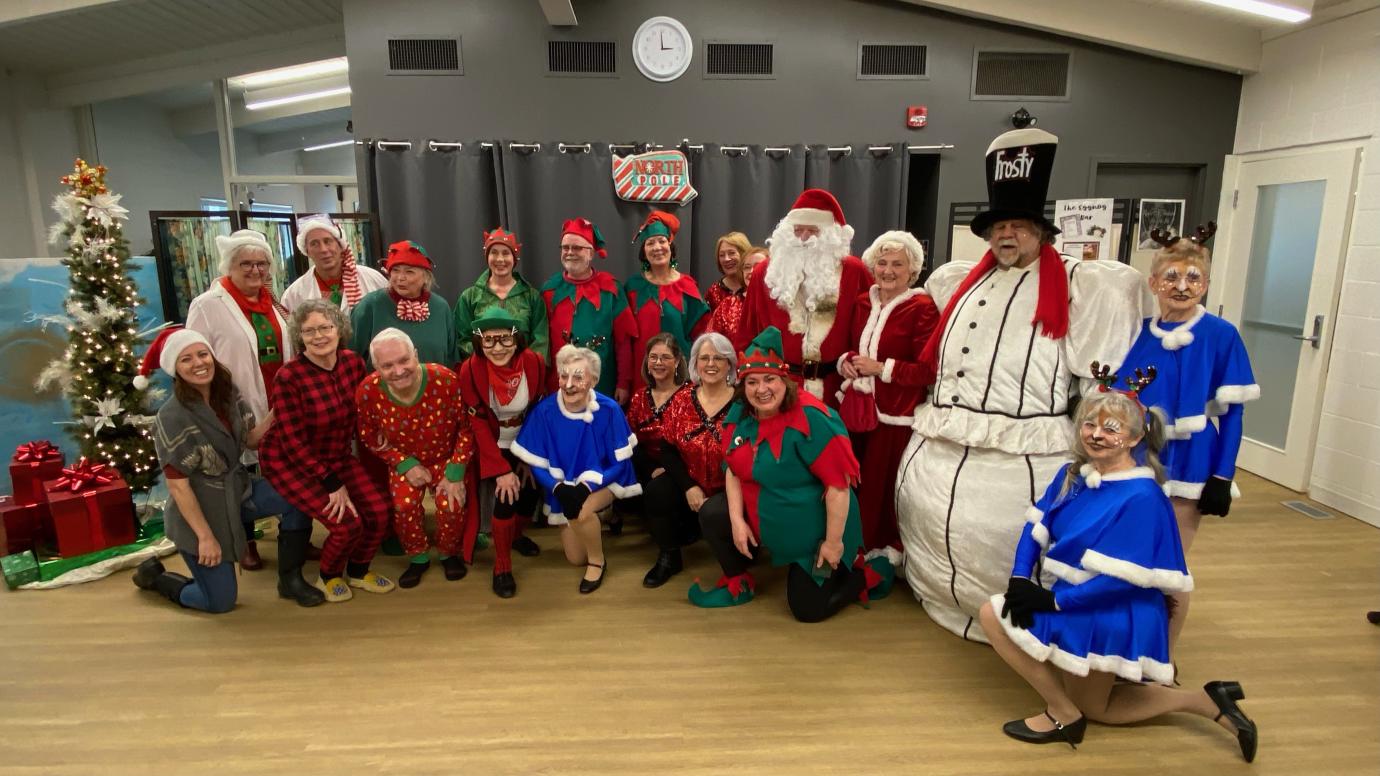 Cast and Crew from "Santa is Missing"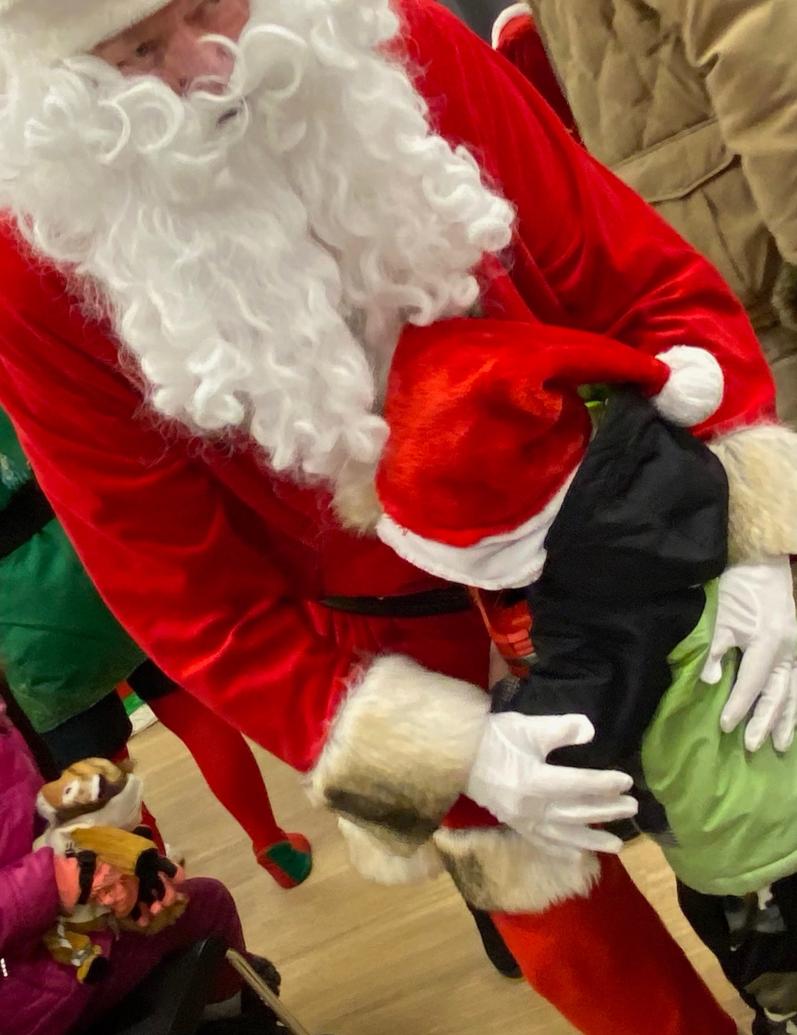 Santa gets a hug from an admirer!
Contacts:
Contact the following people at [email protected]
Coordinator: Rose Bene Assistant Coordinator: Carolyn Wright
Membership and Registration: Carolyn Wright