FLC Seniors

Workshop Theatre

The FLC Seniors Workshop Theatre Productions are returning again for the 2018-2019 season with more theatre

We will still be called Workshop Theatre to avoid any confusion but this year we will be seeing productions from Confederation Theatre and Morpheus Theatre, both great local theatre companies situated at Pumphouse Theatre. As well we will be introduced to Front Row Centre, a musical theatre local group located in Beddington Heights. We are excitied to have such variety from our local theatre groups in Calgary.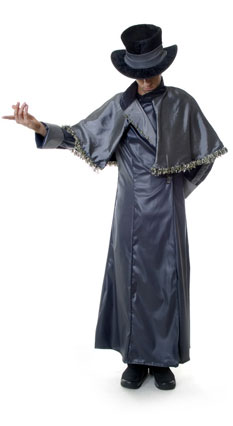 Location: The Pumphouse Theatre - 2140 Pumphouse Ave SW
When: Wednesday Evenings - See the schedule below
Cost: $ 20
Contact & Coordinator: Joanne Anson at 403-278-7616
2018-2019 PRODUCTIONS;
November 28, 2018 - HAPPY DEATH DAYS (Confederation Theatre)
A murder mystery by Calgary's well known movie and drama critic, Louis Hobson. We all make enemies, but Burt Welford has made more than most. Perhaps it's his arrogance, conceit and self-importance. But why dwell on his good points. It's now time for Barrett to grow up. He's 21 today and soon the party will be over. Time to blow out the candles for the last time and everyone to make a wish. You never know. Some wishes do come true.
December 12, 2018 - ONE BAD APPLE: THE QUEEN, SNOW WHITE AND THE EVIL RED DELICIOUS
It's time again for more holiday pantomime fun at Morpheus Theatre. It's the story you know, brilliantly adapted for merriment, mirth and fun. Come join Snow White, cosmically charged mushrooms, a dedicated Squirrel brigade and of course the loveable seven dwarfes and the evil Queen.
January 23, 2019 - EVITA, A MUSICAL THEATRE PRODUCTION
Set in Argentina between 1932 and 1952, EVITA charts the story of a young and ambitious Eva Perron's meteroic rise to sainthood. Once she makes it to Buenos Aires, Evita finds fame and influence in her powers of seduction, eventually seducing the rising political fiqure, Juan Perron, who becomes the President of Argentina. As the First Lady, she aligns herself to the poor, winning herself and Perron popularity the Argentinians, Evita becomes a hero to the poor and working class, an enemy to the rich until her untimely death of cancer at the tender age of 33. One of Lloyd Webber's most loved scores combining latin, jazz, pop and more tradionial influences in a classic for the ages.
Contact by filling out this e-mail form. (workshop@flcseniors.ca)
SIGN UP

FOR WORKSHOP THEATRE Now


SIGN UP on the Green Button BELOW

---
Bus Details:
Departure is from the South East corner of the South Centre parking lot,
(South of the Library and West of the CIBC).
The cost to attend INCLUDES your round trip bus ride to the theatre as well as your ticket to the performance.
Please remember to bring your envelope (to the bus)
with payment enclosed and your name/names on the outside.
No cheques please, we ONLY accept CASH - bills, toonies and loonies.
Please no small change.
Bus starts Loading 6:15pm
Departure Time 6:30pm
Performances Start 7:30pm
NOTE: If parking at South Centre (South East corner) to ride the bus -
YOUR Automobile License # is required by SC management.
IF YOU DRIVE - Tickets will be available for $20 by showing your FLC Seniors Club Membership Card at the box office.
Read more about our other FLC Seniors Club theatre groups.
Sign Up
Sign Up

Holiday pantomine adapted from Disneys Snow White and the Seven Dwarves

More Details

Sign Up

One of Lloyd Webber's most loved score, combining latin, jazz, pop and more traditional influences, Evita is a classic for the age

More Details