FLC Seniors

Workshop Theatre

The FLC Seniors Workshop Theatre Productions are starting up again for the 2023-2024 season

Workshop Theatre is again going to be seeing productions from Morpheus Theatre, a great local theatre company situated at Pumphouse Theatre . As well returning to Front Row Centre, a musical theatre local group located in Beddington Heights. We are excited to have such variety from our local theatre groups in Calgary.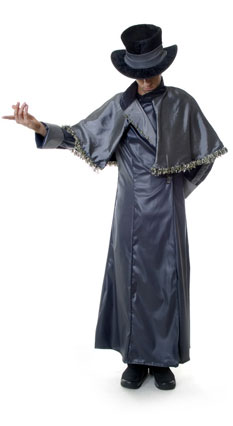 Locations: The Pumphouse Theatre - 2140 Pumphouse Ave SW
Beddington Theatre Arts Centre - 375 Bermuda Dr NW
When: Wednesday Evenings - See the schedule below
Cost: $ 20 - $25 depending on the show
Contact & Coordinator: Joanne Anson at 403-278-7616
2023 - 2024
PRODUCTIONS
October 4, 2023 - A Comedy of Tenors (Morpheus Theatre)
December 13, 2023 - It's A Wonderful Life: a live radio play (Morpheus Theatre)
January 17, 2024 - A Chorus Line (Front Row Centre)
February 7, 2024 - The Peacock Season - Murder Mystery (Morpheus Theatre)
May 1, 2024 - The Gondoliers, A Gilbert and Sullivan Production (Workshop Theatre)
ANY INQUIRIES PLEASE CONTACT MYSELF THROUGH OUR WEBSITE AT [email protected]
SIGN UP

FOR WORKSHOP THEATRE Now Using the Green Button Below
---
Bus Details:
Departure is from the South East corner of the South Centre parking lot, (South of the Library and West of the CIBC).
The cost to attend INCLUDES your round trip bus ride to the theatre as well as your ticket to the performance.
Please remember to bring your envelope (to the bus) with payment enclosed and your name/names on the outside.
No cheques please, we ONLY accept CASH - bills, toonies and loonies. Please no small change.
Bus starts Loading - 6:00 pm
Departure Time - 6:20 pm
Performances Start - 7:30pm
NOTE: If parking at South Centre (South East corner) to ride the bus - YOUR Automobile License # is required by SC management.
CANCELLATION POLICY; Cancellation date is shown in the information section for each play. Payment for the play is still the responsibility of the individual unless there is a waiting list that can take their spot if the cancellation if requested late.
Contact the Workshop Theatre Coordinator by filling out this e-mail form. ([email protected])
Read more about our other FLC Seniors Club theatre groups.
Sign Up

A playthat welcomes you to Bedford Falls with this holiday favorite presented from the perspective of a radio cast with a live studio audience and live foley sound effects

More Details

Sign Up

MUSICAL THEATRE PRODUCTION CAPTURING THE SPIRIT AND TENSION OF A BROADWAY CHORUS AUDITION

More Details