FLC Seniors

Workshop Theatre

The FLC Seniors Workshop Theatre Productions are returning again for the 2018-2019 season with more theatre

We will still be called Workshop Theatre to avoid any confusion but this year we will be seeing productions from Confederation Theatre and Morpheus Theatre, both great local theatre companies situated at Pumphouse Theatre. As well we will be introduced to Front Row Centre, a musical theatre local group located in Beddington Heights. We are excited to have such variety from our local theatre groups in Calgary.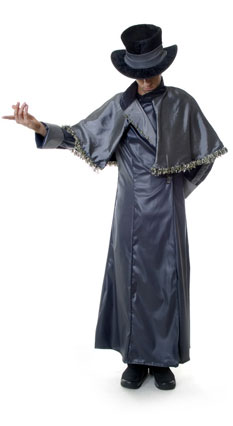 Location: The Pumphouse Theatre - 2140 Pumphouse Ave SW
When: Wednesday Evenings - See the schedule below
Cost: $ 20
Contact & Coordinator: Joanne Anson at 403-278-7616
2018-2019 PRODUCTIONS
THURSDAY JUNE 20, 2019 - THE WEDDING SINGER
It's 1985 and rock star wannabe, Robbie Hart, is New Jersey's favourite wedding singer. He's the life of the party until his own fiancee' leaves him at the altar. Shot through the heart, Robbie makes every wedding as disastrous as his own. Enter Julia, a winsome waitress who wins his affection. As luck would have it, Julia is about to be married to a Wall Street shark, and unless Robbie can pull off the performance of a decade, the girl of his dreams will be gone forever.
Come back to the time when hair is big, greed was good, collars were up and a wedding singer may be just the coolest guy in the room. Based on the Adam Sandler movie,just say yes to the most romantic musical in twenty years.
Intended for general audience but parental guidance is recommended. Running time is 2 hours and 40 minutes
SIGN UP

FOR WORKSHOP THEATRE Now Using the Green Button Below
---
Bus Details:
Departure is from the South East corner of the South Centre parking lot, (South of the Library and West of the CIBC).
The cost to attend INCLUDES your round trip bus ride to the theatre as well as your ticket to the performance.
Please remember to bring your envelope (to the bus) with payment enclosed and your name/names on the outside.
No cheques please, we ONLY accept CASH - bills, toonies and loonies. Please no small change.
Bus starts Loading - 6:15pm
Departure Time - 6:30pm
Performances Start - 7:30pm
NOTE: If parking at South Centre (South East corner) to ride the bus - YOUR Automobile License # is required by SC management.
IF YOU DRIVE - Tickets will be available for $20 by showing your FLC Seniors Club Membership Card at the box office.
Contact the Workshop Theatre Coordinator by filling out this e-mail form. ([email protected])
Read more about our other FLC Seniors Club theatre groups.
Based on the Adam Sandler movie about a jilted wedding singer trying to find real love

More Details