FLC Seniors

Workshop Theatre

The FLC Seniors Workshop Theatre Productions are returning again for the 2017-2018 season with a little difference.

We will still be called Workshop Theatre to avoid any confusion but this year we will be seeing productions from Confederation Theatre and Morpheus Theatre, both great local theatre companies situated at Pumphouse Theatre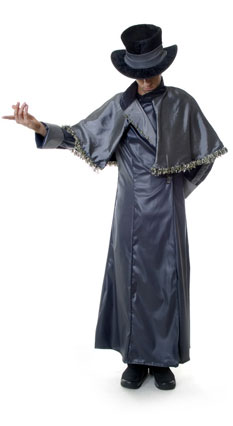 Location: The Pumphouse Theatre - 2140 Pumphouse Ave SW
When: Wednesday Evenings - See the schedule below
Cost: $ 20
Contact & Coordinator: Joanne Anson at 403-278-7616
2017-2018 PRODUCTIONS;
October 25, 2017 - DEADLY ILLUSIONS
Confederation Theatre - Written and Directed by Alan LeBoeuf
Many of the classic illusions are described as death defying but sometimes you cannot defy death. When the Great Boudin, illusionist extraordinaire, attempts to demonstrate that bodies can disappear, his unfortunately does not. But murderers sometimes slip up and it is the job of the plodding Inspector Sorochan to solve the murder. He does not believe in illusions but then again, he does not believe in murder either.
December 13, 2017 -BEAUTY AND THE BEAST
Morpheus Theatre - by Ben Crocker
This is a traditional British pantomine which turns this classic story on it's side.The show includes songs, jokes and interactive audience participation. A family friendly performance which will give you some yuletide cheer.
Contact by filling out this e-mail form. (workshop@flcseniors.ca)
SIGN UP

FOR WORKSHOP THEATRE Now


SIGN UP on the Green Button BELOW

---
Bus Details:
Departure is from the South East corner of the South Centre parking lot,
(South of the Library and West of the CIBC).
The cost to attend INCLUDES your round trip bus ride to the theatre as well as your ticket to the performance.
Please remember to bring your envelope (to the bus)
with payment enclosed and your name/names on the outside.
No cheques please, we ONLY accept CASH - bills, toonies and loonies.
Please no small change.
Bus starts Loading 6:15pm
Departure Time 6:30pm
Performances Start 7:30pm
NOTE: If parking at South Centre (South East corner) to ride the bus -
YOUR Automobile License # is required by SC management.
IF YOU DRIVE - Tickets will be available for $20 by showing your FLC Seniors Club Membership Card at the box office.
Read more about our other FLC Seniors Club theatre groups.