FLC Seniors

Workshop Theatre

The FLC Seniors Workshop Theatre Productions are returning again for the 2018-2019 season with more theatre

We will still be called Workshop Theatre to avoid any confusion but this year we will be seeing productions from Confederation Theatre and Morpheus Theatre, both great local theatre companies situated at Pumphouse Theatre. As well we will be introduced to Front Row Centre, a musical theatre local group located in Beddington Heights. We are excited to have such variety from our local theatre groups in Calgary.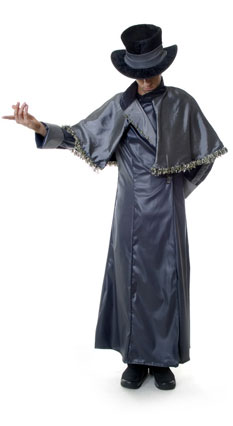 Location: The Pumphouse Theatre - 2140 Pumphouse Ave SW
When: Wednesday Evenings - See the schedule below
Cost: $ 20
Contact & Coordinator: Joanne Anson at 403-278-7616
2018-2019 PRODUCTIONS
MAY 1, 2019 - PRINCESS IDA, GILBERT AND SULLIVAN OPERA
Princess Ida is having nothing to do with men, never mind love and marriage. She is so firm in her belief that she has locked herself away in a University attended only by women and that is exactly where she plans to stay. She was betrothed to young Prince Hilarion from a very young age and her failure to arrive to meet him with her father, King Gama,could be interpreted as an act of war, but still, she is having none of it. She is willing to fight the men who show up on her doorstep if need be. Her fellow chaste and heretofore uninterested female friends, on the other hand, find themselves face to face with Cupid and less keen to do battle. Princess Ida is brimming with those qualities we love in the works of Gilbert and Sullivan; humor, sweeping and intelligent lyrics, witty commentary, danger and commotion. In the end, love wins the day, and for more than just the royal couple.
SIGN UP

FOR WORKSHOP THEATRE Now Using the Green Button Below
---
Bus Details:
Departure is from the South East corner of the South Centre parking lot, (South of the Library and West of the CIBC).
The cost to attend INCLUDES your round trip bus ride to the theatre as well as your ticket to the performance.
Please remember to bring your envelope (to the bus) with payment enclosed and your name/names on the outside.
No cheques please, we ONLY accept CASH - bills, toonies and loonies. Please no small change.
Bus starts Loading - 6:15pm
Departure Time - 6:30pm
Performances Start - 7:30pm
NOTE: If parking at South Centre (South East corner) to ride the bus - YOUR Automobile License # is required by SC management.
IF YOU DRIVE - Tickets will be available for $20 by showing your FLC Seniors Club Membership Card at the box office.
Contact the Workshop Theatre Coordinator by filling out this e-mail form. ([email protected])
Read more about our other FLC Seniors Club theatre groups.
Sign Up

Gilbert & Sullivan opera brimming with the qualities we love the best - humor, sweeping and intelligent lyrics, witty commentary, danger and commotion

More Details