FLC Seniors

Workshop Theatre

The FLC Seniors Workshop Theatre Productions are returning again for the 2020-2021 season with more great theatre

Workshop Theatre is excited again this year to be seeing productions from Confederation Theatre and Morpheus Theatre, both great local theatre companies situated at Pumphouse Theatre. As well we will be returning to Front Row Centre, a musical theatre local group located in Beddington Heights. We are excited to have such variety from our local theatre groups in Calgary.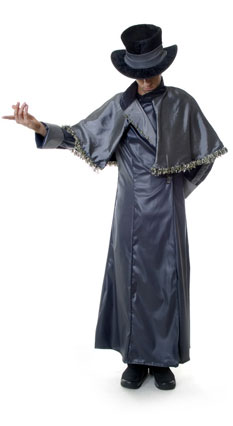 Locations: The Pumphouse Theatre - 2140 Pumphouse Ave SW
Beddington Theatre Arts Centre - 375 Bermuda Dr NW
When: Wednesday Evenings - See the schedule below
Cost: $ 20
Contact & Coordinator: Joanne Anson at 403-278-7616
2020-2021 PRODUCTIONS
WEDNESDAY MAY 6, 2020 - THE PIRATES OF PENZANCE (Morpheus Theatre)
One of the most beloved Gilbert and Sullivan operettas combines whimsy. light-hearted satire and piratical characters with stirring music. Jam packed with sentimental swashbuckling pirates, a completely dotty Major General and a bumbling bunch of hopeless but hilarious policemen, what could possibly go wrong
TUESDAY JUNE 23. 2020 - DIRTY ROTTEN SCOUNDRELS (Front Row Centre Players)
The play takes us to the French Riviera for high jinks and hilarity. Lawrence Jameson makes his lavish living by taking rich ladies our of their money. Freddy Benson more humbly swindles women by waking the compassion with fabricated stories about his grandmother's failing health. After meeting on a train, they attempt to work together, only to find this small French town isn't big enough for the two of them. They agree on a settlement; the first one to extract $50,000. from a young female target, heiress Christine Colgate, wins and the other must leave town. A hilarious battle of cons ensues that will keep audiences laughing, humming and guessing to the end
SIGN UP

FOR WORKSHOP THEATRE Now Using the Green Button Below
---
Bus Details:
Departure is from the South East corner of the South Centre parking lot, (South of the Library and West of the CIBC).
The cost to attend INCLUDES your round trip bus ride to the theatre as well as your ticket to the performance.
Please remember to bring your envelope (to the bus) with payment enclosed and your name/names on the outside.
No cheques please, we ONLY accept CASH - bills, toonies and loonies. Please no small change.
Bus starts Loading - 6:15pm
Departure Time - 6:30pm
Performances Start - 7:30pm
NOTE: If parking at South Centre (South East corner) to ride the bus - YOUR Automobile License # is required by SC management.
IF YOU DRIVE - Tickets will be available for $20 by showing your FLC Seniors Club Membership Card at the box office.
Contact the Workshop Theatre Coordinator by filling out this e-mail form. ([email protected])
Read more about our other FLC Seniors Club theatre groups.