FLC Seniors

Trico Centre Drop In Classes

Stay Young – Exercise!

Exercise is one of the keys to a healthy mind and body.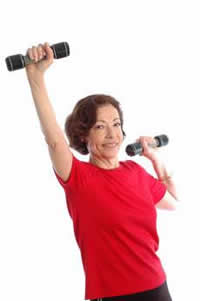 Exercise is invigorating and can be done at any age.
You are never to old to exercise.
The FLC Seniors Club and the TRICO Centre, encourage you to come out and participate in any of the many adult programs TRICO offer.
Registrations for ALL PROGRAMS will be taken at the Trico Centre Guest Services desk (on the lower level) at any time during the year as these programs are run by the Trico Centre.
Trico Centre
A TRICO membership membership provides free access to all drop in fittness programs and a 20% discount on regisitered programs. The general public is more than welcome to attend and register for all drop in and registered programs.
Of interest to FLC Seniors Club Members may be TRICO continuous monthly payment plan. The plan allows you to put your membership on hold for up to 3 continuous months at no charge.
Please visit Trico Centre For Family Wellness's website for a full list of fees, programs and schedules.
Social Hour
After your exercise program, join us in the FLC Seniors Lounge for coffee Mon. Wed. and Fri. 8:00 to 10:00am.
"The social hour after exercise is very important. We come for the exercise but keep coming back because of the social; atmosphere with our FLC Senior friends."
Drop-In Programs
The following drop-in programs are specially designed for seniors and are well attended by our seniors.
TRICO Centre offer many other program suitable for seniors. For listing of all programs and times, please see the TRICO Centre program guide or visit TRICO web site.
GENTLE FITNESS 55+
Join this innovative exercise class designed to enhance your cardiovascular/respiratory systems with brisk walking techniques. Maintain or improve your bone density with various strength building components.
Enjoy a 10 min. relaxation with various stretches to improve flexibility.
Location: Gym or Studio 1
When: Monday, Wednesday & Friday 7:30 - 8:15am
FIT & FAB
If you are active, you'll enjoy this aerobic and muscle conditioning class. Many health benefits will also be enjoyed, such as improved balance, aerobic endurance, flexibility and muscle tone.
Location: Trico Centre fitness area in Studio 1
When: Monday/Wednesday/Friday 10:30 - 11:30am
DWW 55+(deep water workout)
This low intensity, fun class allows you to strengthen your muscles without the joint stress of dry land training. Aqua Fitness will improve your mobility, flexibility, cardio and endurance.
Location: Trico Centre "Pool Area - downstairs"
When: Monday to Friday 8:00 - 9:00am
Monday & Wednesday 11:30am - 12:15pm
Tuesday & Thursday 3:00 - 3:45pm
BE FIT - AGE WELL
A low impact, continuous movement, wellness program for older adults - endorsed by Alberta Health Services for all levels of fittnes including COPD and arthritus suffers.
Location: Trico Centre
When: Friday 11:45am to 12:45pm
55+ yoga
Drop-in yoga classes designed for senior adults
Location: Trico Centre
Hatha Yoga - Monday 9:00 to 10:00 am
Beginner Yoga - Thursday 9:00 to 10:00 am
Restore Yoga - Monday/Wednesday/Thursday 10:30 to 11:30 am
FLC Seniors Club Rebates
To encourage continuing exercise participation.
The FLC Seniors Club offer rebates to our members.
Each quarter of the calendar year you are able to receive a credit to your Trico Centre account based on the following attendance requirements:
Visits (If you attend)
60 - 100% of days available – $10 credit to your Trico account
40 - 59% of days available – $5 credit to your Trico account
Under 40% of days available – No credit
The credit will be issued at the end of each quarter. Any Seniors Club member will be entitled to receive a total maximum credit of $40.00 to your Trico account under these programs.
Please remember to sign our Information Spreadsheet at the registration desk on each visit to you activity in order to participate in our rebate program.
For information on FLC Seniors Club REBATE programs:
Contact & Coordinator: Ron Antonchuk 403-203-1772
Contact by filling out this e-mail form. (fitnessrebate@flcseniors.ca)