FLC Seniors

Qigong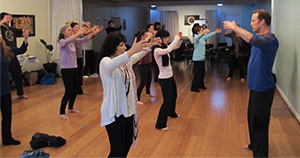 Qigong (Chee Gong) is available for all FLC Seniors members.
Qigong is an ancient Chinese Health Care System that integrates physical postures, breathing techniques, meditations and focused intention. The gentle, rhythmic movements of Qigong reduce stress, build stamina, and increase vitality. It has been found to improve cardiovascular, respiratory, circulatory, lymphatic and digestive functions.
People do Qigong to maintain health, heal their bodies, calm their minds, and reconnect with their spirit. It also creates a balanced life style, which brings greater harmony, stability.
We now offer Level 1 and Level 2 classes!
Instructor: Mario Argento
Location: Trico Centre
START DATES for classes in the 2019-2020 season
Fall Session
Winter Session
Spring Session
Tuesday Sept 10
Tuesday Jan 7
Tuesday April 7
Wednesday Sept 11
Wednesday Jan 8
Note:

no Wednesday class on March 25 due to school breaks.

Wednesday April 8
Note:

no Wednesday class on April 15 due to school breaks.

Additional class on December 18.
Thursday Sept 12
Thursday Jan 9
Thursday April 9
Cost: $78 for 13 classes, Level 1 & Level 2
Registration: Contact the Class Representatives or the Qigong Club Coordinator
Print your QIGONG REGISTRATION FORM
SUMMER QIGONG classes 2019
| | | |
| --- | --- | --- |
| Starting July 9 | Ending August 22 | Location: Park 96 in Parkland |
| Time: | Tuesdays & Thursdays | 9:30 - 10:30 am |
Summer Qigong classes are free for all FLC Seniors members.
Come 15 minutes before class the first week to find out the entry code.
Qigong participants can use the code and the site only for the purposes of the Qigong classes.
Instructor: Mario Argento
SAVE THE DATE: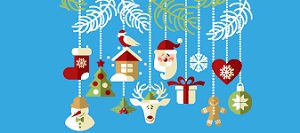 Qigong Christmas Party
Tuesday, December 17, 2019
9:30 am - 11:45 am, Seniors Lounge
Bring Pot Luck sweet & savoury snacks to share


Qigong Organizing Committee:
Qigong Organizing Commitee Roles and Responsibilities
Qigong Organizing Committee 2019
Contact & Qigong Club Coordinator: From July 12-30, please direct all inquiries about the FLC Qigong Club to the Acting Coordinator at the phone number listed below:
Pam Lester 403-246-2077
During this time, DO NOT contact by filling out this e-mail form. ([email protected])
Note: You can contact any of the members of the Qigong Organizing Committee by using this email form. Type the name of the person you want to contact in the NAME line, and your message will be forwarded to that person.
Thanks to OpenSky Qigong and Modern Qigong for images.