FLC Seniors

Cycling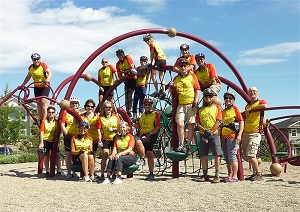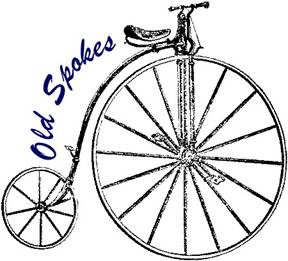 Our club, nicknamed 'Old Spokes' Cycling Club, based in southeast Calgary, Alberta, is dedicated to urban recreational cycling throughout the city and neighbouring communities. We take advantage of the most extensive and beautiful pathway system in North America and networks of quiet, bike-friendly streets.
Promotes fitness and community for cyclists 55+
Membership in our club is open to seniors age 55+ and spouses age 50+. You must be a member of both the FLC Seniors Club, our parent organization, and our club to participate in club events. When you join a ride, you are among friends: enjoy camaraderie while exercising outdoors in the fresh air.
Three levels of rides – choose for your level of ability
We have three levels: Easy (Level 1), Moderate (Level 2), and Intermediate (Level 3) for rides ranging in distance from less than 20 km to more than 40 or 50 km, at speeds to fit the capabilities of the group, and with hills varying from none to a few. We stop for breaks and regrouping as needed; the rule is no one is left behind. Pedal-assist E-bikes are welcome.
Simple Sign Up – Daily ride opportunities
Leaders post rides on this website for members to sign up. Rides occur between April and October any day of the week, but we have scheduled events weekly as follows:
Level 1 - Mondays and Fridays
Level 2 - Tuesdays and Thursdays
Level 3 - Wednesdays and Saturdays
Safety first
Our rides are well organized, led by experienced leaders and followed up by sweeps, and focus on safety first.
Contacts
President -- Dean Provins [email protected]
Membership – Rick Stothard 403 281-4582
For inquiries, contact the FLC Seniors Cycling Club by filling out this e-mail form. ([email protected])