FLC Seniors

Cycling


OLD SPOKES CYCLING

Wine-Up 2018
Our Wine-Up celebration to close the 2018 cycling season was great success.
About 100 Old Spokes Club members attended!
Many thanks to our Social Committee for hosting such a fun opportunity to socialize
and get to know Club members both new and the 'regulars'.

Our Club Coordinator and Social Coordinator 2018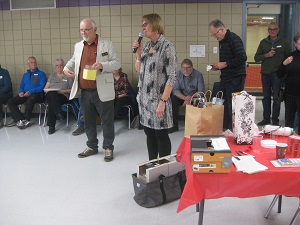 Our Beverage Servers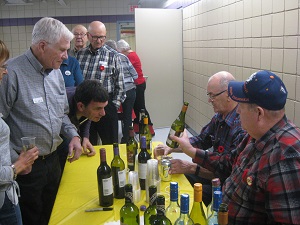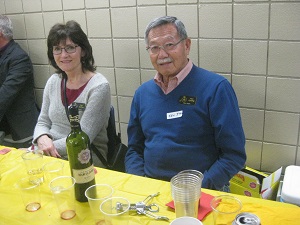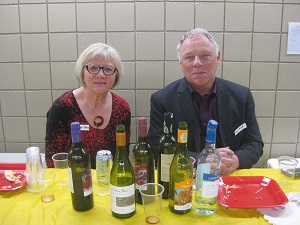 The Attendees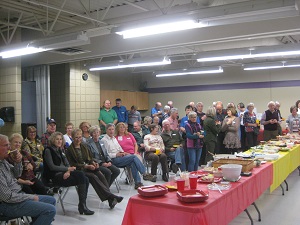 Special Guests FLC Seniors Club Executive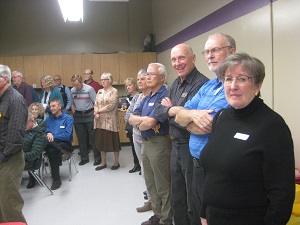 ABOUT THE OLD SPOKES CYCLING CLUB:
We offer non-competitive rides for pleasure and socializing while exploring our city and environs.
A variety of rides are offered each week from April to October.
Cyclists are responsible for getting to variable start locations.
Annual registration with nominal fee required.
We have 3 levels of cycling so all can choose the level that suits their ability:
Level 1 – Cycle 10-20km at about 13-17 km/hr
on Tuesdays.
Prep for Level 1 – for the first 3 weeks of the season, a shorter ride of 10 km will be available at the same time and day for those who wish to gain confidence and stamina before joining the regular Level 1 cyclists.
Level 2 – Cycle an average of 35 km at about 18–20 km/hr on Tuesdays, Wednesdays and Thursdays.
Level 3 – Cycle a minimum of 35 km at about 20 km/hr
on Tuesdays with more hills and faster pace.
Steps to sign up for an Old Spokes Cycling Club ride:
Review and abide by the

Old Spokes Cycling Club Rules and Guidelines

to ensure a safe, orderly and enjoyable cycling experience for all.
Click on the green Ride Sign Up button below to see the rides currently available, enter your Cycling Club membership number and sign up for your choice.
Only those members who have registered for a ride will receive an email by 8:00 AM to notify about ride cancellations.
If you need to cancel after you register for a ride, return to that ride again, enter your membership number again and use the cancel button. Your name will be deleted from the Riders list for that ride.

Ride Sign Up
Not a member? Join the FLC Seniors Old Spokes Cycling Club now!
Scroll down for more information
FLC Seniors Old Spokes Cycling Executive Committee and Responsibilities
How to create a shortcut to the FLC Seniors Old Spokes Cycling website on your desktop
Review these pages to get started in cycling, and to enhance your safety and cycling skills.
Contact & Coordinator: Tyrone Lester - (403) 246-2077
Membership: Brenda Ballantyne (403) 245-1670
For all inquiries, contact the Old Spokes Cycling Club
by filling out this e-mail form