FLC Seniors

Vertigo Theatre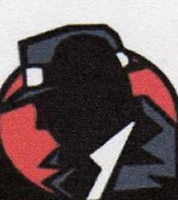 ALL IN PERSON PERFORMANCES CANCELLED UNTIL FURTHER NOTICE BECAUSE OF COVID19
HOWEVER,
We are excited to announce the release of Vertigo Mystery Radio's 3rd episode, INCENDIARY: An Asha Ray Serial by Michaela Jeffery.
INCENDIARY introduces Vertigo audiences to Asha Ray who works around the law to extract her clients, and exact her own brand of justice. Asha is also the lead of playwright Michaela Jeffery's full length stage play THE EXTRACTIONIST, another thrilling Vertigo commission that will soon premiere in a coming Vertigo season.
INCENDIARY: An Asha Ray Serial is available for download on our website vertigotheatre.com for $15.99. If you missed the first two episodes, you can purchase all three for just $35.99!
Vertigo has created and produced 3 new radio plays, featuring local actors. You can order tickets to listen to them in your own home by calling the Box Office, 403 221 3708.
Vertigo Theatre is a professional theatre company specializing in mysteries. The Theatre is located at the base of the Calgary Tower, directly across the hall from the Lunchbox Theatre. We attend 2 pm Saturday afternoon matinees. By booking through our Club, members benefit from the group rate, a savings of 37% per ticket. There is easy parking in the Palliser building, or across the street, or it is a short walk from the C-train.
Location: Calgary Tower, main floor (115 - 9th Avenue SE)
When: Saturday 2:00 pm - See the schedule below for dates.
Tickets: 1. By phone - Order your tickets directly from the Vertigo Box Office ( 403 - 221- 3708), choosing either Standard ($30- dark blue ) or Premium ($40 - light blue) seats. Mention that you are an FLC Seniors Club member to receive the discounted ticket price.
2. Online - Order your tickets online from the Vertigo website. After selecting your choice of play, the date of the play and your seats, click on "buy tickets shown above", then go down to the bottom of the page and click on "add coupon" and add the pin FLC1920 in the coupon box, then click on "Checkout & Pay and the discounted price will show up before you go to check out.
Pick up your tickets at the Vertigo Box Office before each performance.

Contact & Coordinator: Lynn Lester-Lee 403 271 9440
Contact by filling out this e-mail form. ([email protected])
---
---
Read more about our other FLC Seniors Club theatre groups.
No upcoming plays have been scheduled.