FLC Seniors

Vertigo Theatre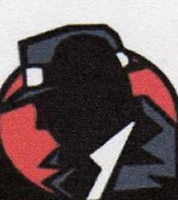 Vertigo Theatre is a professional theatre company specializing in mysteries. The Theatre is located at the base of the Calgary Tower, directly across the hall from the Lunchbox Theatre. We attend Saturday afternoon matinees. By booking through our Club, members benefit from the group rate, a savings of 37% per ticket. There is easy parking in the Palliser building, or across the street, or it is a short walk from the C-train.
Location: Calgary Tower, main floor (115 - 9th Avenue SE)
When: Saturday 2:00 pm - See the schedule below for dates.
Tickets: 1. By phone - Order your tickets directly from the Vertigo Box Office ( 403 - 221- 3708), choosing either Standard ($30- dark blue ) or Premium ($40 - light blue) seats. Mention that you are an FLC Seniors Club member to receive the discounted ticket price.
2. Online - Order your tickets online from the Vertigo website. After selecting your choice of play, the date of the play and your seats, click on "buy tickets shown above", then go down to the bottom of the page and click on "add coupon" and add the pin FLC1920 in the coupon box, then click on "Checkout & Pay and the discounted price will show up before you go to check out.
Pick up your tickets at the Vertigo Box Office before each performance.

Contact & Coordinator: Lynn Lester-Lee 403 271 9440
Contact by filling out this e-mail form. ([email protected])
---
---
STRANGERS ON A TRAIN
A PLAY BY CRAIG WARNER, BASED ON THE NOVEL BY PATRICIA HIGHSMITH.
Two strangers. One conversation. The perfect murder.
September 21, 2019
A fateful encounter takes place between two strangers in the dining carriage of a train. Guy is a successful businessman with a nagging jealousy; Charles is a cold, calculating opportunist with a dark secret. A daring and dangerous plan develops from this casual conversation setting in motion a chain of events that will change the two men's lives forever. Based on the celebrated novel by Patricia Highsmith made famous by the classic Alfred Hitchcock film, this high-stakes thriller will have you on the edge of your seat.
---
SHERLOCK HOLMES AND THE RAVEN'S CURSE
BY R. HAMILTON WRIGHT
The world's most famous detective returns and this time it's personal!
November 23, 2019
World Premiere
Sherlock Holmes is summoned to his childhood home to investigate the mysterious death of his favorite Uncle, and to uncover the truth about an ancient family curse. Along the way he is reunited with his long-lost cousins; an heiress apparent with a dark secret, and her adopted sister who may just be Sherlock's intellectual superior. With danger lurking, Holmes and his loyal sidekick Watson must get to the bottom of this mystery before the Raven's Curse claims another life. A World Premiere from the playwright of SHERLOCK HOLMES AND THE AMERICAN PROBLEM.
---
WHISPERS IN THE DARK
BY ANNA CUMMER, BASED ON THE A PAIR OF HANDS BY ARTHUR QUILLER-COUCH
Every house has secrets…
February 8, 2020
World Premiere
Miss Elizabeth Le Petyt, an aspiring author, ventures to Cornwall to escape her hectic London life. The cottage she chooses has a mysterious past, and seems like the perfect inspiration for her writing. However, misplaced items, inexplicable events and whispers in the dark disrupt her solace, and have her questioning her sanity. Is this her own past coming back to haunt her, or is she getting too close to discovering the cottage's secrets. WHISPERS IN THE DARK is a haunting tale inspired by Victorian ghost stories.
---
CIPHER
BY ELLEN CLOSE & BRADEN GRIFFITHS. CO-PRODUCED WITH ARTS CLUB THEATRE COMPANY
A body. A secret code. A conspiracy that will change their lives forever.
April 4, 2020
World Premiere
In 1956, a man's body is discovered on the coast of British Columbia. A secret code is found sewn into his clothing. For decades no investigation has revealed his identity, his killer, their motives or even their methods, and the cipher remains unsolved. Forensic toxicologist Grace Godard thinks her scientific approach is leading her close to an answer, closer than anyone has come before. But when she meets Aqeel, a young man with a personal stake in the mystery, their efforts to crack the case have consequences neither of them could have imagined.
---
CLUE
BASED ON THE SCREENPLAY BY JONATHAN LYNN. ADDITIONAL MATERIAL BY HUNTER FOSTER, SANDY RUSTIN AND ERIC PRICE
Who did it, with what and where? A madcap comedy that will keep you guessing!
May 23, 2020
On a dark and stormy night, six mysterious guests assemble for a very unusual dinner party at the home of Mr. Boddy. When their host turns up dead, it is clear that no one is safe! Join the iconic oddballs Ms. Scarlet, Professor Plum, Mrs. White, Mr. Green, Mrs. Peacock and Colonel Mustard as they race to find the murderer among them before the body count stacks up. Based on the cult classic film and the popular board game, CLUE is a madcap comedy that will keep you guessing until the final twist.
Produced by special arrangement with Broadway Licensing (www.broadwaylicensing.com)
Read more about our other FLC Seniors Club theatre groups.
No upcoming plays have been scheduled.